FREE Weight Loss Breakthrough Session (worth £99)
45 minutes
Conducted over Skype
Mutual screen sharing (optional)
Your past diet and exercise history
Your current diet, exercise and lifestyle
Your weight loss and body transformation goal
Why you haven't reached your goal
Your weight loss frustrations
Nutrition for weight loss
Effective exercise for weight loss
Lifestyle factors which affect weight loss
Develop an action plan together to reach your weight loss and body transformation goal
Q&A where you can ask me any weight loss questions you have
What you will receive after the session
Within 48 hours of the session you will receive a FREE individualised action plan of what you need to do in order to reach your weight loss goal.
You will come away from the FREE weight loss breakthrough session with a bespoke action plan and absolute clarity on what you need to do to get on the fast track to rapid weight loss and reach your body transformation goal. I will clear up any confusion you may have about nutrition and exercise for weight loss and I will share with you my tried and tested tips which produce rapid weight loss and complete body transformations.
This exclusive opportunity to speak one on one to a world class weight loss expert is not to be missed.
Places are extremely limited.
Fill out the application now and I will look forward to helping you achieve your dream body and transform your whole life.
Get fit, get healthy, get happy
Your Coach For Life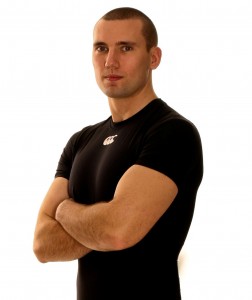 Shaun McGill
Personal Trainer, Certified Metabolic Typing Advisor and Life Coach
CEO and Creator of the Lose Weight Fast Academy
NOTICE ON CANCELLATIONS OF ONE-ON-ONE WEIGHT LOSS BREAKTHROUGH SESSIONS: Sessions are extremely limited and are often booked days and weeks in advance. I ask you to appreciate my valuable time and only book a session if you are committed to showing up. If you wish to cancel the session and reschedule you must give 48 hours notice. Failure to turn up to the session or failure to reschedule with at least 48 hours notice will mean I will not reschedule the appointment.