If You Are On This Website You Must Be Sick And Tired Of Being Overweight And Are Desperate To 
Lose Weight Fast!
The Excellent News Is You Can Lose Weight The Fast And Healthy Way With Our 8 Week Lose Weight Fast Academy Which Has An Average Weight Loss Of 23lbs
8 of the best nutrition methods for weight loss set in a specific tried and tested order to help you lose the maximum amount of weight in the shortest possible time frame.
Two progressive fat melting 8 week training programmes you can do at home with no equipment or at the gym which will help you transform your body shape and sculpt a lean physique.
Bi-weekly life coaching tasks to keep you motivated to stay on track as well as help you to improve your self-esteem, confidence, relationships and career so you transform your life along with your body.
Warning This Programme Does Not Contain
Magic Pills
Fat Burning Supplements
Replacement Meals Or Diet Shakes
Starvation Dieting
Calorie Counting
Extreme Amounts Of Exercise
If You Expect To See Overnight Results Without Putting In Any Effort And Think You Can Drop 2 Stone And Look Like A Model Within A Couple Of Days This Programme Is NOT For You
This programme is ONLY for those people who are sick and tired of being lied to with quick fix scams which promise instant results and have come to the correct conclusion that you have to put in time and effort to see results.
Yes losing weight is very simple, but we won't lie to you it's not easy. If it were easy everyone would be thin.
Everybody wants the perfect body instantly without putting in any effort which is why there are so many quick fix magic bullet scams out there.
I know this isn't what you want to hear but we are not going to lie to you like everyone else, weight loss is hard, it takes time, it requires putting in effort and you must make big changes to what you currently do.
"If you always do what you've always done, you will always get what you always got"
Henry Ford, Founder of Ford motor company
If You Are 100% Committed To See Results This Programme Is For You
If you are determined to lose weight and are willing to put in the time and effort to make the required changes to transform your body, our simple step by step 8 week plan guarantees you will build health and lose a tremendous amount of weight.
YES this programme means making a big change
YES this programme requires putting in effort
YES it will take time to transform your body
YES this programme will be tough
But at the end of the 8 week programme you will have completely transformed your body and you will have massively improved your health.
8 weeks of hard work and effort is definitely worth it in order transform your life and become the happy confident person you deserve to be.
Look What Other People Had to Say...
'This programme saved my life. The hardest but definitely the most rewarding thing I have ever done. My life starts again now.'
'I am known as the fad dieter! This was the best and last 'diet' I will go on, it was the preparation to a new way of life.'
'The results have made me feel more confident in myself. If you have struggled like me in the past, I am proof it can be done.'
'I recommend the diet to anybody as a life changing event. Not only have I lost significant weight, I have learnt to respect food.'
Core Elements Of Our Programme
Our programme combines nutrition, exercise and life coaching to give you the most advanced and most effective online weight loss programme the internet has to offer. We are yet to see another online programme which incorporates all three, exercise, nutrition and life coaching.
1

8 different nutrition methods delivered to you via weekly video presentations

From years of research and testing on ourselves and 100s of our clients we came across the 8 most effective nutrition methods for weight loss and found that combining them in a specific order you lose weight fast without ever hitting that dreaded plateau.

2

Two fat melting training programmes with photos of all the exercises

No excuse for not exercising as we have created two progressive fat melting training programmes, one for the gym and the other you can do at home with your own bodyweight in just 24 minutes. Both programmes are extremely effective at melting fat and enable you to burn calories for hours after the workout has finished.

3

16 life coaching tasks to be completed during the 8 week programme

You can have the best diet and exercise programme in the world (yes ours is the best) but if you aren't motivated to follow it then it's useless. Our life coaching tasks are drip fed to you weekly to keep you highly motivated to stay on track whilst also helping to improve your self-esteem, confidence, career and relationships. We want to transform your life along with your body.
'Having researched all of the best weight loss methods from Elimination diets and carb cycling to intermittent fasting and metabolic typing and testing them on myself and 100s of my clients, I became frustrated that they all lead to the dreaded plateau or weight loss slowing after just a few weeks.
I thought to myself there must be a way to keep losing weight without hitting a plateau which is when I decided to experiment using multiple fat loss methods one after another.
I was right you can lose weight fast without hitting the dreaded plateau.
The 8 week Lose Weight Fast Academy you see today is the combination of years of research and in the trenches testing and tweaking to find the most effective weight loss protocol which guarantees you lose weight fast the healthy way without hitting the dreaded plateau.'
- Shaun McGill, Founder of Lose Weight Fast Academy
Our programme content is more in depth than any other online weight loss programme. We know our programme works so we have done everything we possibly can to make it simple and easy to follow to ensure you see amazing life changing results. It's no good to us if you buy our programme and don't follow it. We want you to see amazing results and tell all your friends and family about us so they can see amazing weight loss results too.
The 8 weekly presentations explain the nutrition method you will be using for the upcoming week along with the science behind how each method works and why it's important to the programme.
You receive an allowable food list each week along with a meal planner to help you plan your meals and a daily journal to help you keep track. These tools keep the programme simple and easy to follow.
Our metabolic assessment enables you to customise your diet to your own unique needs in terms of what foods are good for your individual body and in what proportions to eat them to ensure you lose weight fast.
Our biological assessment assesses your hormone levels and how your internal organs are working in order to give you individualised feedback on changes you can make to your diet and supplements you can take.
Both the 8 week home training plan and the 8 week gym training plan get progressively harder so you never reach a plateau. They come with a workout log for keeping track and photos of all the exercises.
The coaching tasks range from finding the real reason why you want to lose weight which greatly increases your motivation to tasks on solving problems, how to make more money and creating your perfect life.
We Are More Than Just A Diet Plan
Our programme isn't like your typical diet where you follow the plan and then at the end you go back to how you were at the start. Over the 8 weeks we teach you everything you need to know about nutrition in order to live the rest of your life at your ideal weight. We teach you about the principles of weight loss, detoxification, carb cycling, intermittent fasting, supplements, how to have cheat meals correctly, exercise for fat loss plus much more. At the end of the 8 weeks you will have created your own unique blueprint on what works for you which you can use to maintain your ideal weight for the rest of your life. Yes we help you lose weight fast but we also prepare you for the rest of your life.
Lose Up To 42lbs In Just 8 Weeks
You can lose up to an incredible 42lbs in 8 weeks with our programme. The results of the original test group showed the average weight loss of our 8 Week Lose Weight Fast Academy was 23lbs with the lowest weight loss being 14lbs and the highest being 42 lbs. If you follow the programme exactly as laid out you will completely transform your body and you will be the next person to enter our hall of fame.
60 Day Money Back Guarantee
We are very confident in our programme and we know that if you follow it exactly as laid out you will lose a tremendous amount of weight. However, to take the risk away from you we are offering a 60 day full money back guarantee. If you haven't lost weight at the end of the 8 week programme or for any reason you aren't 100% satisfied with the product we will give you a full refund, no questions asked.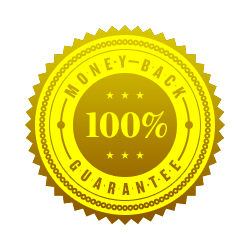 Look What Other People Had to Say...
Here's What You Get When You Join Today:
Access to the 8 week nutrition course (value £199)
Metabolic questionnaire (value £49)
Biological questionnaire (£79)
2 fat melting 8 week training programmes (value £99)
16 life coaching tasks (value £320)
Access to our members only Facebook group (priceless)
This Entire Programme Is Valued At £746 And You Can Buy It Today For Just

£199

 

£49
Right now we are offering a special introductory price of just £49. That's an incredible £150 off the regular price of £199.
But you must hurry, this is ONLY being offered to the first 200 people who buy the programme as we want to build up our membership fast.
After the first 200 spaces have gone then this amazing introductory deal will expire.
We like to reward action takers which is why this special offer is only open to the first 200 people who buy this programme
Here are just some of the benefits you can expect to experience when you enroll in the 8 Week Lose Weight Fast Academy:
Lose weight fast without starving yourself
Massively improve your health
Send your energy levels skyrocketing
Stop your cravings
Think more clearly
Sleep better
Be far more productive at work
Improve your confidence
Increase your self esteem
Improve your sex life
And much, much more
Don't Forget Our 60 Day Money Back Guarantee

60 Day Lose Weight Fast Guarantee
If for some strange reason you don't lose weight during the 8 week programme or if you are at all unhappy and aren't 100% satisfied with the programme then we will give you a full refund. No questions asked and no hard feelings. Just ask for your money back within 60 days and we will refund every penny.
We know our programme works which is why we offer this guarantee so you can buy with confidence and believe in the programme.
Lose Up To 42lbs Of Fat In 56 Days

You Can Do It
In 56 days from now you can be a little older and a little fatter or you could be up to 42lbs lighter and be the happiest and most confident you have ever been. Which do you choose?